CMiC Field – R12
Overview – CMiC Field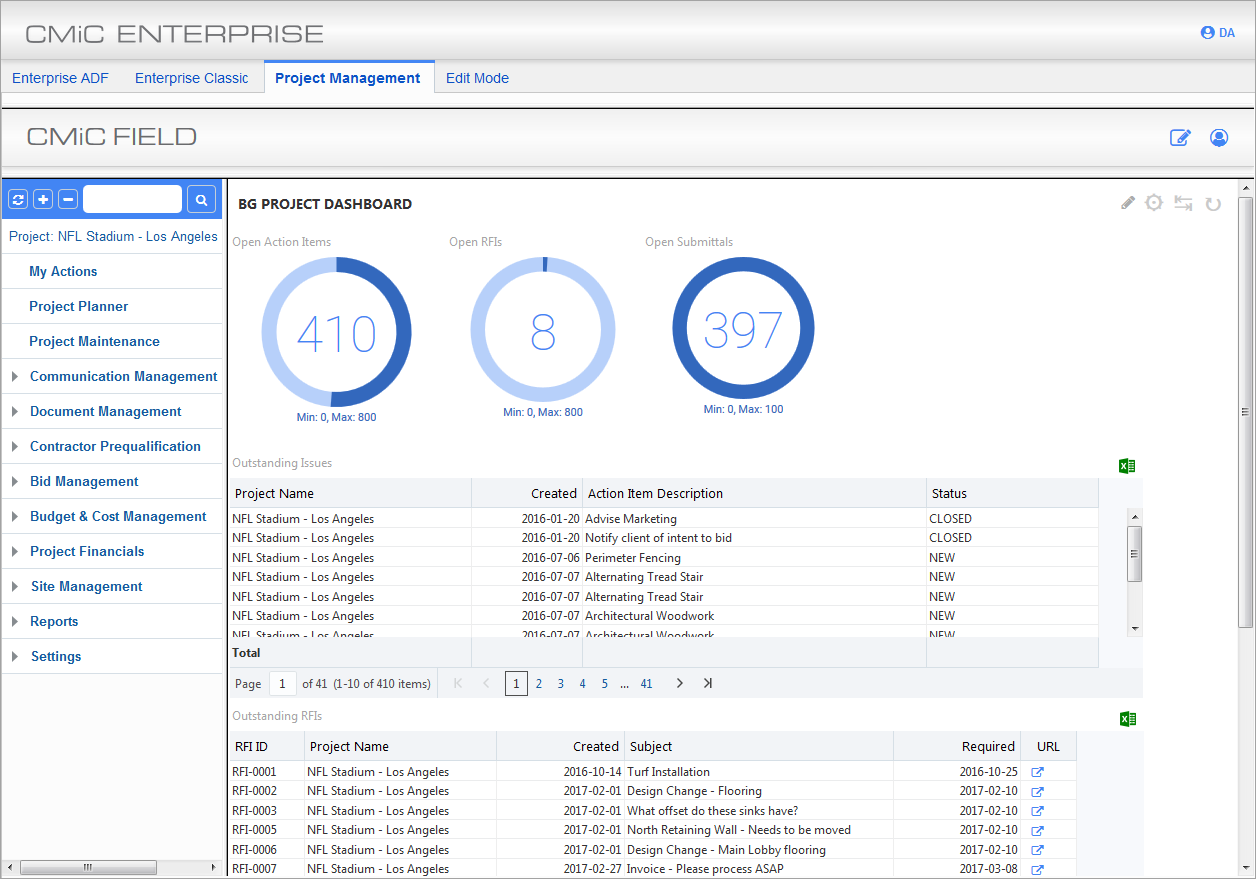 Sample of CMiC Field showing the start page for current Project, a Dashboard created using BI Dashboard Builder.
The CMiC Field module is a web-based collaborative application that enables all parties to participate in management activities online, ensuring that a quality product is delivered on time and on budget. Employees, vendors, contacts, and others can use CMiC Field to upload documents, enter meeting minutes, log issues, and perform a host of other tasks crucial to the life cycle of a project.
The system is designed to manage projects from initial bid to close while keeping all project team members informed.
The system is built around a standard Treeview menu as shown on the left of the image above. All screens can be accessed through the Treeview and Treeview paths are given throughout this guide.
NOTE: The screenshots shown in the following sections contain only the default configuration fields. The overall information available to enter on the main screen may be more than shown.